Bluetooth TV Remote control for SVICLOUD 8P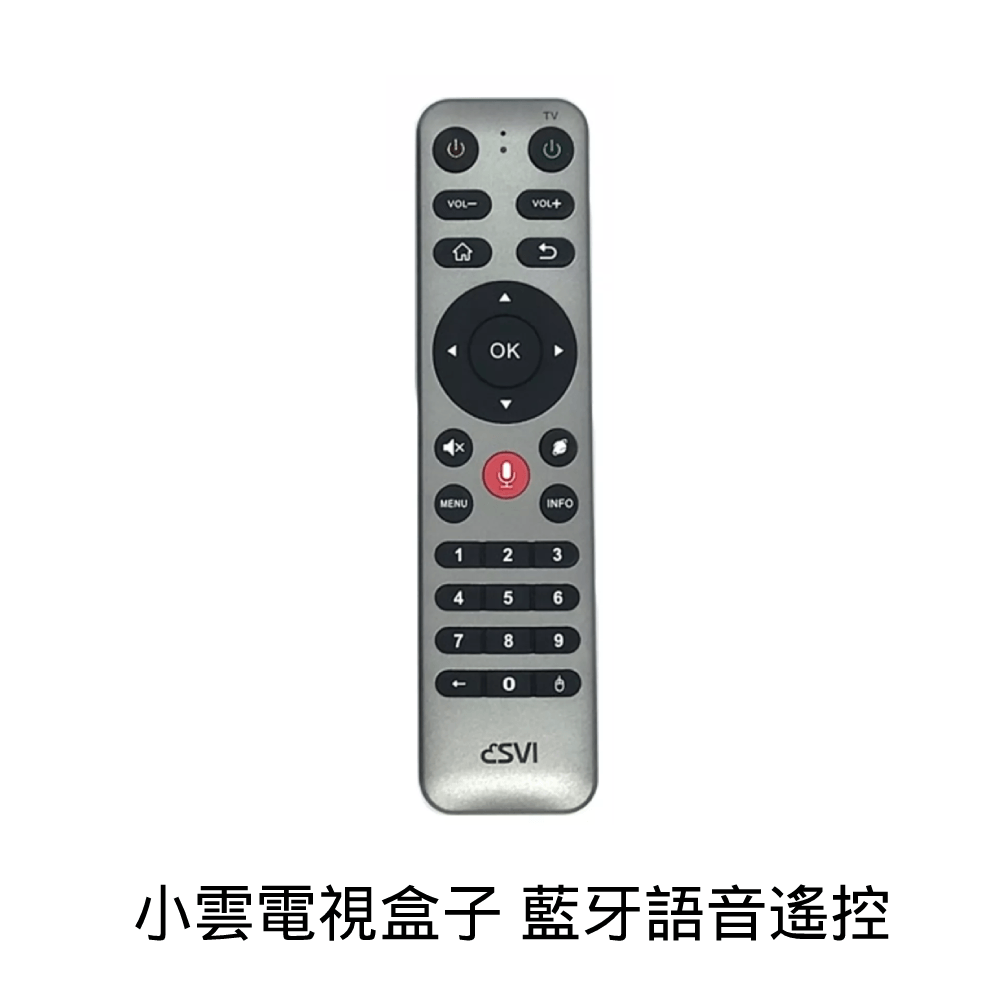 ---
SVICLOUD
Bluetooth TV Remote control for SVICLOUD 8P
Compatible with 8P 
& 

3 PRO
Built-in smart Bluetooth voice system
User Friendly
Easy to use, just speak out the command. Supports search, playback control, control system settings, etc.


**Note: You can install a third-party application to watch, the box does not have an application built in**

**注意:由於不同國家的法例規定,原裝正貨的盒子內不會預設任何影視app,請自行按需要選擇並安裝。**
SVICLOUD TV Bluetooth Remote control (with IR learning feature)


100% Original Brand New
Specifications:
Product Name: SVICLOUD Bluetooth TV Remote control (Voice Command)
Material: ABS
Color: Silver
Power Supply: 2 x AAA batteries (not included)
Function: SVICLOUD TV Box Remote Control
Compatible: Fits with SVICLOUD 3 PRO and 8P
Quantity: 1 PC (other accessories shown in the picture are not included)
6-Months Warranty
We offer a limited six-months warranty on all products (except Scratch Map Series , Car protective film, Apple watch screen protector, Collectible Figures, Jewelries and X2O Water Repellent Spray) at iMartCity.
For more information, please visit iMartCity Global Return and Refund Policy.
Delivery World Wide
We ship worldwide.
For more information, please visit iMartCity Global Shipping Policy.
Payment and Security
We accept the following major creadit card payment: Visa, American Express, MasterCard, FPS (FPS: 55880021) and PayPal. If you are located in Hong Kong, there are two more payment methords available. You can pay by PayMe from HSBC Hong Kong or by bank deposit in any branch of HSBC Hong Kong. Please note that currently we only accept HKD for PayMe, FPS and HSBC bank deposit payment. Transactions are encrypted with SSL security to ensure that your credit card information is 100% protected.