Swarovski Iconic Swan pendant Swan, Medium, Black, Rose gold-tone plated #5204134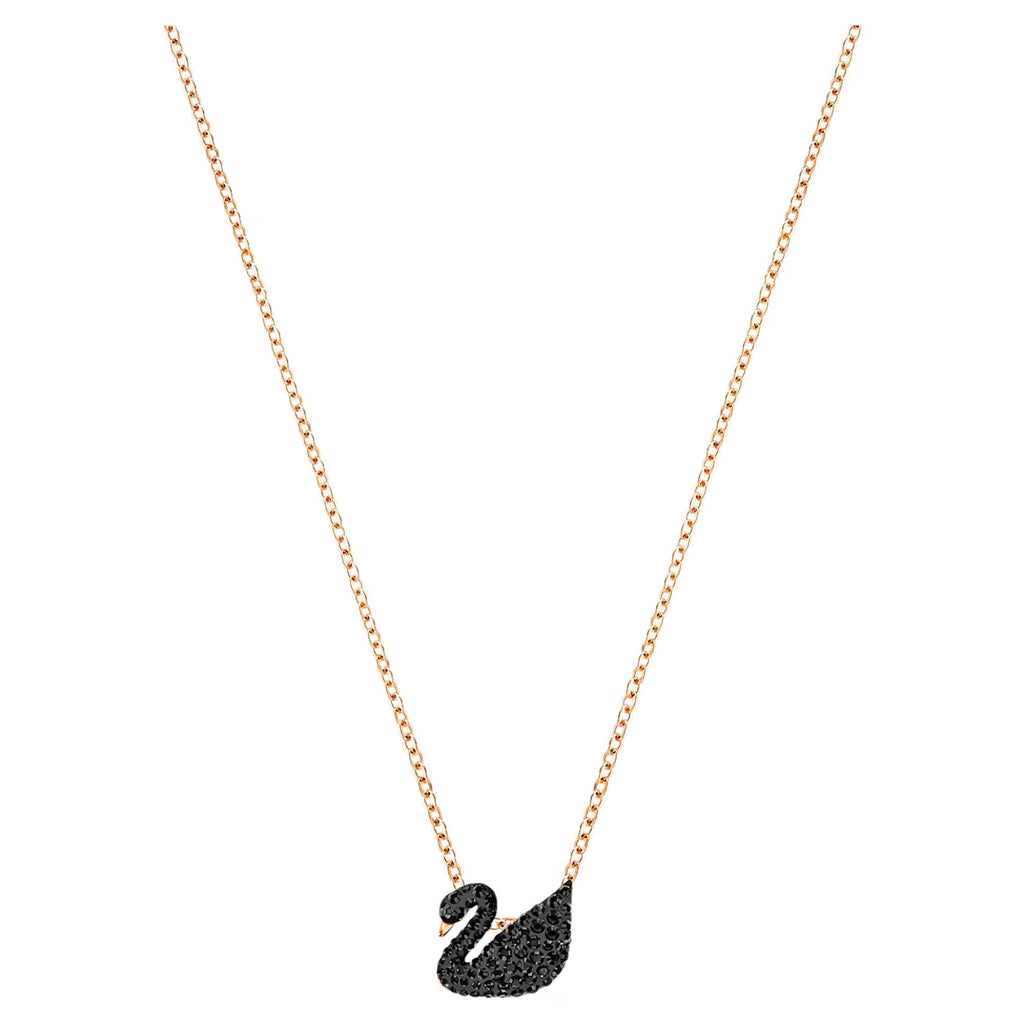 ---
Swarovski Iconic Swan pendant Swan, Medium, Black, Rose gold-tone plated #5204134

Swarovski標誌性天鵝系列
這款吊墜捕捉天鵝的優雅和優雅,結合鍍玫瑰金金屬和黑色密鑲水晶。 非常適合為任何裝扮增添柔和的光澤。
Swarovski Iconic Swan Collection
The pendant captures the grace and elegance of a swan. It combines rose gold-plated metal and black crystal pavé. Perfect for adding a soft sparkle to any outfit. 
產品詳情
貨號: 5204134
顏色: 黑色
長度: 38 厘米
吊墜尺寸: 2 x 1.5 厘米
材料: 鍍玫瑰金金屬、水晶
系列:  Iconic Swan


Product Detail
Article no.: 5204134
Color:  Black
Length: 38 cm
Pendant size: 2 x 1.5 cm
Material:  Rose gold-tone plated, Crystals
Collection:  Iconic Swan
保養及護理
首先以柔軟的非絨布擦亮項鏈,然後放進溫水清洗,再以柔軟的非絨布擦乾。切勿使用玻璃清潔劑。
Maintenance and Care
First polish the necklace with a soft, non-lint cloth, then rinse in warm water and dry with a soft, non-lint cloth. Never use glass cleaners.
6-Months Warranty
We offer a limited six-months warranty on all products (except Scratch Map Series , Car protective film, Apple watch screen protector, Collectible Figures, Jewelries and X2O Water Repellent Spray) at iMartCity.
For more information, please visit iMartCity Global Return and Refund Policy.
Delivery World Wide
We ship worldwide.
For more information, please visit iMartCity Global Shipping Policy.
Payment and Security
We accept the following major creadit card payment: Visa, American Express, MasterCard, FPS (FPS: 55880021) and PayPal. If you are located in Hong Kong, there are two more payment methords available. You can pay by PayMe from HSBC Hong Kong or by bank deposit in any branch of HSBC Hong Kong. Please note that currently we only accept HKD for PayMe, FPS and HSBC bank deposit payment. Transactions are encrypted with SSL security to ensure that your credit card information is 100% protected.